• Exclusive • FatCat Pawlished • Limited Edition • nailpolish • Polish Pickup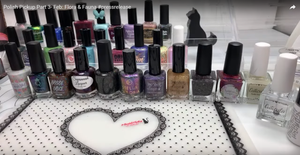 Polish Pickup Part 3- Feb: Flora & Fauna
#swatchthebox
#pressrelease
#indiepickup
#polish
pickup
#prsample
Available 2.7 at 11am EST www.polishpickup.com Pretty Beautiful Unlimited Neon Rainbow Quixotic polish Ready for this Jelly $12 200/15 Sassy Sauce Polish Nemorachi $12.75 200/20 Savannah Lacquer Beetle Mania Seventy Seven Nail Lacquer Call Of The Wild $12.5 115/5 STELLA CHROMA Lavender Fields Forever $12 No Cap Top Shelf Lacquer Drink like a fish! $13 No Cap/100 Top Shelf Lacquer Glittered Majesty $9.50 No Cap/100 Vapid. Understory $13 330/20 Wildflower Lacquer Twice the Woman $12.75 200/10
---
• Exclusive • nailpolish • Polish Pickup • Polished Lifting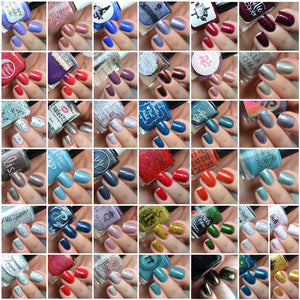 Polish Pickup February 2019 Brands Li-Z & Assorted Duos - Press sample
Welcome to one of two official blog posts for the February 2019 Polish Pickup! This is a HUGE post with everything you need to know about the upcoming Polish Pickup shop. You can find additional information in the Polish Pickup Pack.
---
• Aloominous • nailpolish • Polish Pickup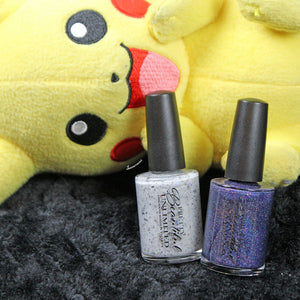 February Polish Pickup theme is Famous Duos. Pretty Beautiful Unlimited picked a really cool duo to create into polish.
It was suggested in the Pretty Beautiful Pawlish Facebook group to use the sun and moon as inspiration. Virginia took that idea and kicked it up a notch using Pokémon Sun and Moon as her inspiration.
I'm super thrilled to share this duo with you! Pokémon has become a fun family filled time in my house. All my boys love the trading cards and watching the cartoon, and my husband and I participate playing Pokémon Go. The family regularly goes out for spins, gifts, raids and to catch a rare spawn.
Yes, we're those people you see congregating at parks and stores, tapping wildly at our screens and getting excited when we "catch" that new Pokémon. There is no shame here!
To keep you from giving me major side eye, we'll jump right in to the polish.
---
• Exclusive • nailpolish • Polish Pickup • queenofnails83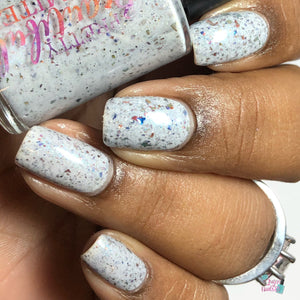 Mickey & Minnie, Thelma & Louise, Tom & Jerry, Bert & Ernie, Burgers & Fries, Bonnie & Clyde, salt & pepper, or heck what about nail polish and acetone… lol! The list goes on and on of great duos and pairs.
For February, the Polish Pickup theme was duos and pairs and the makers took an interesting twist using one of the following options:
a) PPU/IPU – brand created a polish for PPU and a product for IPU. Please note, IPU will be available 2/15-2/18
b) Partners – 2 makers paired together to each create a polish inspired by a famous duo/pair.
c) PPU/brand site – maker created 2 polishes. One will be sold on PPU site and the other will be sold on their brand site during the same timeframe as PPU
d) Single polish – maker created a single polished based on a famous duo/pair
I hope this all makes sense but what can I say, it's Friday and I've already had my lunch so I'm running on fumes… lol!
And just for giggles, leave your favorite duo or pair in the comments. (No, it does not have to be one featured on this post).
Enjoy…
**All swatches are done using liquid latex Peel-off Base, glossy, QDTC and matte topcoat. Swatch photos are taken using artificial lights.**
---
• nailpolish • The polished hippy
Pretty Beautiful Unlimited recently released the Do You Believe in Unicorns? Collection, a nine-piece set jam packed with holo and glitter! I have the first three to show you today - let's have a look. 
*sent by the maker for photography and review*