• Exclusive • FatCat Pawlished • Limited Edition • nailpolish • Polish Pickup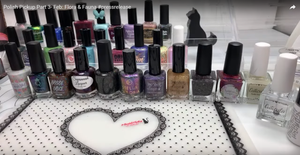 Polish Pickup Part 3- Feb: Flora & Fauna
#swatchthebox
#pressrelease
#indiepickup
#polish
pickup
#prsample
Available 2.7 at 11am EST www.polishpickup.com Pretty Beautiful Unlimited Neon Rainbow Quixotic polish Ready for this Jelly $12 200/15 Sassy Sauce Polish Nemorachi $12.75 200/20 Savannah Lacquer Beetle Mania Seventy Seven Nail Lacquer Call Of The Wild $12.5 115/5 STELLA CHROMA Lavender Fields Forever $12 No Cap Top Shelf Lacquer Drink like a fish! $13 No Cap/100 Top Shelf Lacquer Glittered Majesty $9.50 No Cap/100 Vapid. Understory $13 330/20 Wildflower Lacquer Twice the Woman $12.75 200/10
---
• FatCat Pawlished • Limited Edition • Polish Pickup
Part 7 of Polish Pickup: Sept- Magic & Alchemy
#swatchthebox
#pressrelease
#indiepickup
#polish
pickup
#prsample
Available 9.6 ‪at 11am EDT‬ at www.polishpickup.com Painted Polish | Mischief Managed $12.50  250 CapPI Colors | Hoseki Majutsu.010 $12.00  70 Cap Polished for Days | Long Live the King $12.50  Pretty Beautiful Unlimited | Begin Thy Magic Spell $11.50  150 Cap Pretty Beautiful Unlimited | Temptation Top Coat $7.00  Pretty Jelly  A Whole New World Quixotic Polish | Sparklefingers Magic $12.00  275 Cap Rogue Lacquer | Faith trust and pixie dust $12.50  300 Cap Sassy Cats Lacquer | Mystere AF $11.00  75 Cap Sassy Pants Polish | Goddess of Witchcraft $12.00  Sassy Sauce Polish | Elixir of Exile $12.75  300 Cap
---
• Limited Edition • Polish Pickup • the polished mage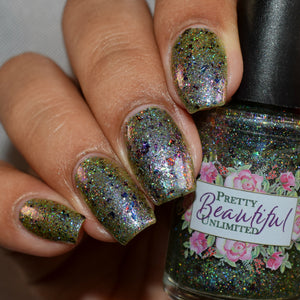 Whew lots of posts today! I might have one or two more depending on how my computer behaves so hang tight! Polish Pickup is right around the corner and the theme is totally mage approved! Magic and Alchemy won the fan vote for September and we have some lovely magical creations this month! Let's get to it!
---
• Limited Edition • Polish Pickup • the polished mage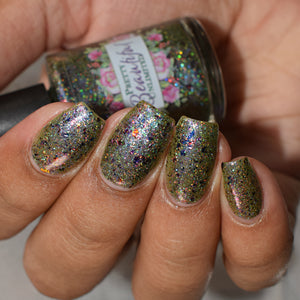 Polish Pickup opens up on 9/6 at 11am EST through 9/6 at 11:59pm EST!
You can check out the shop here (wishlisting will open up on or around 9/2): https://polishpickup.com/
PPU Facebook Fan Group: https://www.facebook.com/groups/polis...
Blog post: https://thepolishedmage.com/
---
• Exclusive • nailpolish • Polish Pickup • Polished Lifting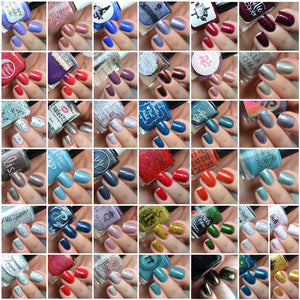 Polish Pickup February 2019 Brands Li-Z & Assorted Duos - Press sample
Welcome to one of two official blog posts for the February 2019 Polish Pickup! This is a HUGE post with everything you need to know about the upcoming Polish Pickup shop. You can find additional information in the Polish Pickup Pack.