• Exclusive • nailpolish • Polish Pickup • queenofnails83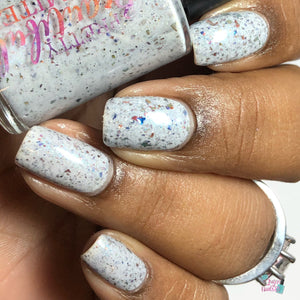 Mickey & Minnie, Thelma & Louise, Tom & Jerry, Bert & Ernie, Burgers & Fries, Bonnie & Clyde, salt & pepper, or heck what about nail polish and acetone… lol! The list goes on and on of great duos and pairs.
For February, the Polish Pickup theme was duos and pairs and the makers took an interesting twist using one of the following options:
a) PPU/IPU – brand created a polish for PPU and a product for IPU. Please note, IPU will be available 2/15-2/18
b) Partners – 2 makers paired together to each create a polish inspired by a famous duo/pair.
c) PPU/brand site – maker created 2 polishes. One will be sold on PPU site and the other will be sold on their brand site during the same timeframe as PPU
d) Single polish – maker created a single polished based on a famous duo/pair
I hope this all makes sense but what can I say, it's Friday and I've already had my lunch so I'm running on fumes… lol!
And just for giggles, leave your favorite duo or pair in the comments. (No, it does not have to be one featured on this post).
Enjoy…
**All swatches are done using liquid latex Peel-off Base, glossy, QDTC and matte topcoat. Swatch photos are taken using artificial lights.**